Welcome!
As a competent partner for logistic halls, we offer our customers different solutions
according to your requirements.

At the most important European motorway intersection, we are managing
35,000 sqm indoor storage space and 10,000-sqm outdoor storage area.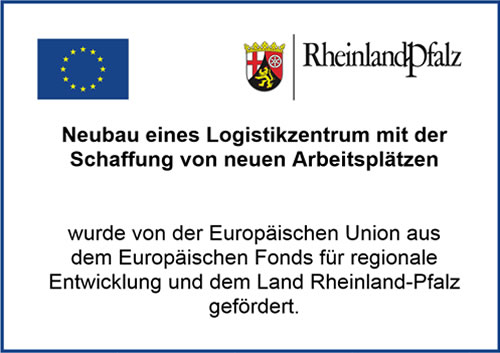 Out- and indoor areas can be divided into areas of 300 sqm.
Space for offices, social areas and exhibition areas are available, too.


Indoor storage space including logistical services
Insulated storage space with an eaves height up to 10 m and gateways of 4.5 m height
Ramp for rear removal, sideway-fork lift setting and removal indoor available
Rental indoor storage space for handcraft and business
Insulated hall starting at 300 sqm, outdoor area starting at 300 sqm, up to 10 m eaves height
Construction of a crane runway, offices and exhibition space, very good truck delivery
Outdoor area
10,000 sqm fortified outdoor area
European motorway intersection
Our location offers the most convenient condition for a European-wide grouping of
merchandise goods with combination of all kinds of common carrier.
Interchange A1/48, A64, A602: Luxembourg 15 km, France 60 km, Belgium 70 km
Inner harbour with container terminal and railway siding: 5 km
Goods station: 5 km
Freight airports: Frankfurt-Hahn 40 km, Luxembourg 40 km, Zweibrücken 100 km, Frankfurt/Main 180 km
If you have any other requirements, we certainly are supportive of you with the realisation.
Don't hesitate to contact us; we are looking forward to hear from you.